The growth of Google Analytics 'not provided' keyword traffic percentages has become the bane of digital marketers across the globe. How do you now measure SEO performance when sometimes over 50% of your organic web traffic is undisclosed.
It's a question that crops up regularly in Client meetings. Alongside the question – is this percentage likely to increase in the future? And if so, one day, will all details of the actual keywords driving organic traffic to our web sites be a complete mystery to all bar Google themselves?
Google launched encrypted search back in 2010 and since then, more and more searches have been routed through secure search including searches on Google properties beyond www.google.com i.e. international domains, Firefox 14 users, Safari in iOS6, and the latest being the next version of Chrome (25).
What does this mean for digital marketers and brands and anyone who has a website? Put plainly, data insights. We have lost the ability to draw insights at keyword level from organic traffic, and as such it is impossible now to identify trends, and ROI at a keyword level, from Google Analytics.
There are ways to still see this data though.
Tactics to Reclaim Data Insights
Google Webmaster Tools
One way to get the data back is via Google Webmaster Tools. The key thrust here is that the search term is no longer in the referrer, but Google still stores the search terms in the query log. This data is available to you in GWT, where you can access the top 2,000 searches over the last 90 days.
Bing
You can still see organic keyword data on Bing.
PPC
Keyword data insights can still of course be gleaned from PPC activity, though clearly not organic data.
Going Forward
It's a fair assumption that we are edging closer to 100% secure search, at some point in the future. With that in mind, how do we plan for the future?
In part we must look to track this data from other sources, Google Webmaster Tools for instance, there are other analytics tools (at a cost).
In the absence of detailed keyword performance metrics, we must look at the wider picture for SEO attribution – emphasis is on detailed benchmarking, tracking general uplift in terms of organic traffic volumes over time, and resultant revenue from organic traffic or other 'trackable' conversion data.
Contact Scott Muir at [email protected]
digital marketing agency – www.regroup-media.co.uk
Alibaba, the biggest e-commerce group in China has acquired an 18% stake in Weibo, one of China's leading social media channels, akin to Twitter, this month.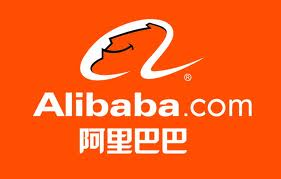 Reports suggest that Alibaba also has the rights to extend this stake in the future to a 30% overall stake in Weibo.
The move, which cost Alibaba £378 Million, firmly puts the Web giant in the social space in China, alongside with it's already well established presence in the e-commerce sector.
China is the largest online market in the World, with over half a billion netizens. This figure will increase, with some reports suggesting a doubling in a matter of years.
Why has the deal been done?
This is a mutually beneficial deal.
Alibaba will without doubt benefit from the traffic potential from Weibo, to it's owned sites such as Taobao, the Ebay of China.
The deal will help generate additional advertising revenue for Weibo. The firms believe that the deal will be worth an estimated $380 million in advertising and commercial revenues within a 3-year period.
The move puts Social at the heart of Alibaba's growth plans, highlighting clearly the importance put on Social Media channels in China (like the West) for commercial uplift.
Jack Ma, the charismatic Chairman of Alibaba stated "We believe that this strategic alliance helps to create a stronger Weibo. It affirms our view of the vitality and importance of social media in unleashing value in e-commerce activities."
Alibaba.com connects businesses across the globe to Chinese manufacturers. Alibaba also runs online shopping sites in China and own their own online payment service Alipay.
Meanwhile, social media sites such as Weibo have seen huge growth in China in recent years.
Charles Chao, chairman SINA, (Weibo's parent company) stated "Weibo and Alibaba's e-commerce platforms are natural partners, together we provide a unique proposition not only to existing online merchants, but also to individuals or businesses, who wish to offer products and services on social networking platform to take advantage of the traffic shift toward social and mobile internet."
Interesting times ahead for Alibaba, as they continue their march on digital dominance in the East.
More information: http://www.reuters.com/article/2013/04/29/net-us-sinaweibo-alibaba-stake-idUSBRE93S0DA20130429
The nature of Google Glass, straight out of a 1960's spy flick, means wearers can take photos and video clips without the subject knowing. Not only that but questions are now beig raised as to whethewr Glas will enable face recognition, and as such will the wearer be able to access an data relating to complete strangers as they pass by!
Glass clearly presents many industries with extended reach opprtunities. But what are the ramifications for people's privacy rights? And what is Google saying on this sensitive subject?
The debate rages in the US. Members of Congress (8 in total) sent a letter to Google's CEO Larry Page on Thursday this week (16th May) asking for answers about Glass', specifically on:
Will Google Glass collect users' data without their consent?
What steps are being taken to protect non-users' privacy?
Will Glass offer facial recognition to identify non-users and display information about them?
What restrictions is Google placing on Glass?
Will Google Glass cause Google to change its privacy policy?
Will Glass store data on the device, and will it offer user authentication?
Already many public places have banned Glass such as cimemas, casinos and some bars.
Google have stated:-
"We are thinking very carefully about how we design Glass because new technology always raises new issues," a Google spokesperson said this week when asked for comment about the letter. "Our Glass Explorer program, which reaches people from all walks of life, will ensure that our users become active participants in shaping the future of this technology."
Interesting times ahead.
More information available at Googles Glass official site: http://www.google.com/glass/start/