Alibaba Continues to Grow with Stake in Weibo in China
Alibaba, the biggest e-commerce group in China has acquired an 18% stake in Weibo, one of China's leading social media channels, akin to Twitter, this month.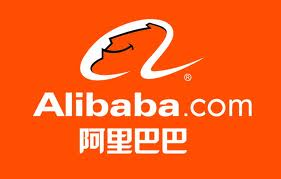 Reports suggest that Alibaba also has the rights to extend this stake in the future to a 30% overall stake in Weibo.
The move, which cost Alibaba £378 Million, firmly puts the Web giant in the social space in China, alongside with it's already well established presence in the e-commerce sector.
China is the largest online market in the World, with over half a billion netizens. This figure will increase, with some reports suggesting a doubling in a matter of years.
Why has the deal been done?
This is a mutually beneficial deal.
Alibaba will without doubt benefit from the traffic potential from Weibo, to it's owned sites such as Taobao, the Ebay of China.
The deal will help generate additional advertising revenue for Weibo. The firms believe that the deal will be worth an estimated $380 million in advertising and commercial revenues within a 3-year period.
The move puts Social at the heart of Alibaba's growth plans, highlighting clearly the importance put on Social Media channels in China (like the West) for commercial uplift.
Jack Ma, the charismatic Chairman of Alibaba stated "We believe that this strategic alliance helps to create a stronger Weibo. It affirms our view of the vitality and importance of social media in unleashing value in e-commerce activities."
Alibaba.com connects businesses across the globe to Chinese manufacturers. Alibaba also runs online shopping sites in China and own their own online payment service Alipay.
Meanwhile, social media sites such as Weibo have seen huge growth in China in recent years.
Charles Chao, chairman SINA, (Weibo's parent company) stated "Weibo and Alibaba's e-commerce platforms are natural partners, together we provide a unique proposition not only to existing online merchants, but also to individuals or businesses, who wish to offer products and services on social networking platform to take advantage of the traffic shift toward social and mobile internet."
Interesting times ahead for Alibaba, as they continue their march on digital dominance in the East.
More information: http://www.reuters.com/article/2013/04/29/net-us-sinaweibo-alibaba-stake-idUSBRE93S0DA20130429