China's developers outspent their US counterparts on mobile advertising by an estimated 25% during Q3 this year, according to mobile advertising platform AppFlood.
This increase tallies with increases in mobile ad spend on the two major search engines in China during 2013 – Baidu, and Qihoo, who saw a collective 150% increase in mobile ad spend between March and September this year.
One of the key drivers behind the rise in mobile ad spend seems to an increased focus from Chinese developers to target overseas territories, notably India and the Middle east. The AppFlood report shows less than 1% of mobile ad spend being spent on actually acquiring Chinese customers while 7.2% was spent on India, 6.5 percent on Saudi Arabia, 4.9 percent on Indonesia, and 3.8 percent on Thailand.
This trend, according to AppFlood, reflects the use of these territories as pre-launch test beds for Chinese developers, essentially using these markets like the US uses New Zealand and Canada.
More on this story here:-
http://pando.com/2013/12/18/report-chinese-developers-massively-outspend-the-us-on-mobile-ads-as-they-target-emerging-markets/

Compared to the West, the search engine landscape in China is ever-changing. The emergence of Qihoo as a major player has been astonishing; with recent figures announced by the CNZZ showing that Qihoo now has 20% of the Chinese search engine market place-http://engine.data.cnzz.com
This rapid rise seems to have been at market-leader Baidu's expense, with their market share declining by 10% over the last 12 months.
Qihoo has managed to impact this market quickly because of their sizable foothold in the web security market in China and their 360-branded browser, which is the default setting for their security software.
Having spoken to a number of leading digital agencies in China this week, Qihoo has become an immensely attractive proposition for advertisers in China because of its increasing reach and because of the lower cost of clicks they offer, compared to giant Baidu.
Can Qihoo sustain this growth? – It is difficult to see this happening with Baidu's might and ever developing offering, particularly on mobile. Baidu, like it's western counterpart, Google, never stands still, and has too much at stake to see its' market share continue to be eroded by this contender.
Where does all of this leave Google?
Precisely nowhere, with a market share of less than 2%. Google, it would appear, has lost this particular battle.
A view from the Bund, Shanghai, this week:-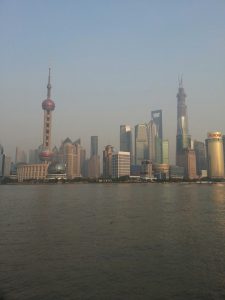 Google announced their largest algorithm update since 2001, at a press conference last month, heralding the usual consternation among the SEO fraternity, in a year of much change and upheaval.
So what is the likely impact of the update known as Hummingbird (Pelican next maybe)? For once, it seems we in the SEO world can rest easy, assuming the path taken is one of general accordance with Google's guidelines.
The key thrust of Hummingbird can be summarised quite easily:-
– Hummingbird reaffirms all the other recent Google algorithm changes – good quality, good usability, legitimate and natural links are all good
– One of the big outputs of Hummingbird is increased emphasis on 'conversational search'- Google's ability to make sense of the context of a conversation in addition to the actual words.
– Increased focus on the users' location (assuming this information has been shared). This in turn helps Google distinguish if a search is for a physical store for instance, or an an online shopping query.
– In particular, Google stated that Hummingbird is paying increased attention to each word in a query, ensuring that the whole query i.e. the whole sentence or conversation is taken into account, rather than standalone words.
A good example provided by Google, a search for "acid reflux prescription" would have previously returned prescribed drugs, post Hummingbird, this might return information about the treatment.
What does this mean for SEO? The answer to this, it would seem, is nothing new. The same activities will still help organic ranking – good quality content, healthy, natural linkages, and good usability.
Full details of Hummingbird can be found at Danny Sullivan's blog:-http://searchengineland.com/google-hummingbird-172816
(London, UK – 11 September 2013)— Rising Media, producers of the eMetrics Summit, today announced details of this year's London event, which takes place on 23-24 October. http://www.emetrics.org/london/2013/
The eMetrics Summit is the most comprehensive and forward thinking digital analytics forum. The event gathers together a stellar line–up of business intelligence experts, marketers and web analysts from leading organisations. They will share best practices, tools and techniques to help you successfully optimize digital marketing programs.
This year Jim Sterne, eMetrics founder, will step down from the chair and will pass the baton to Peter O'Neill from, L3 Analytics, who is excited at the prospect of overseeing the growth of this stellar event. Peter said "I am delighted to join the team working on eMetrics Summit London, it is great to be working with Jim in putting together the program for this event.  I can't wait, personally, to learn from the many great Digital Analytics practitioners we have on the line-up for this year's eMetrics Summit London."
eMetrics Summit will open with a keynote presentation focusing on multinational analytics delivered by James Cornwall from Shell and Jabir Salam from Stradva. The remainder of the two-day conference will features panel sessions, clinics and roundtable discussions on topics including: privacy, enterprise attribution, tag management, testing, optimization campaigns and overall customer experience.
eMetrics will, as always, provide fantastic opportunities to network with your peers and with internationally renowned experts in customer data analytics. The eMetrics Summit solves real-life problems and challenges through peer insight, new tools and technologies and shared wisdom and experiences.
The eMetrics Summit takes place on 23-24 October 2013 at etc Venues, 200 Aldersgate, St Paul's, London.
The eMetrics Summit will be co-located with The Conversion Conference http://conversionconference.co.uk/, Predictive Analytics World http://www.predictiveanalyticsworld.com/london/2013/ and is part of Data Driven Business Week.
 
Register before 20 September 2013 to take advantage of the early bird rates: http://www.emetrics.org/london/pricing/
About Rising Media 
Rising Media is a specialised media company excelling in the production of business technology-related conferences and exhibitions. Rising Media currently produces events including eMetrics Summit, Conversion Conference, Search Marketing Expo, Predictive Analytics World, DemandCon, Affiliate Management Days, Internet Marketing Conference, Web Effectiveness Conference, Social Gaming Summit, Building Business Capability in the US, Canada, UK, France, Germany, Sweden and Australia. See www.risingmedia.com for more info.
We talk rightly about the huge opportunities that exist for Western brands now to reach new audiences online in 'emerging' BRIC markets.
China with the sheer volume of netizens shines out as the single most attractive market; with over half a billion people online, over 1 million millionaires and a huge appetite for all things luxury and Western.
Whilst China is undoubtedly a key market now for luxury Western brands, the digital landscape is far from being straight forward.
Google has less than 5% of the search engine market now in China, and this share is being eroded even further by the emergence of Qihoo.
Baidu continues to dominate, with 80% of the market share and the rules for SEO differ to Google in nuance, as well as having to factor in the overriding influence of Baidu-owned sites, which can dominate organic search.
The social landscape is also significantly different, with Twitter and Facebook missing from the equation, and the dominance of We Chat, Sina Weibo & Tencent, all accounting for huge market shares.
China clearly demands a completely different approach to the rest of the World, and the skill-sets required to impact this market wholly differ to the West.
The Indian online landscape however is very different. There are 150 million internet users in India now*, making it the 3rd biggest internet market. The digital landscape practically mirrors our own digital landscape in the UK.
Google dominates the market in India with c80% market share, much like our own. Facebook and Twitter are massive and dominate the social landscape, and LinkedIn is emerging as a serious channel for business users.
All of this makes for a very interesting opportunity for Western brands, who can adapt their western strategies digitally with the minimum of fuss, to tap into this massive and increasingly cash-rich consumer market. Oh, and English is a readily accepted online language!
All of this makes India a very interesting market indeed, and like in the West 10 years ago, opportunities for early entrants are sizable.
This market will only increase in size, surely making it a prime opportunity for Western brands' growth plans.
*Source IAMAI 2013 Report
So May was another month of change for the world of SEO, with Google's Penguin 2 algorithm update taking effect. Penguin 2 being the 4th Penguin update (!), called 2 because it's the second algorithmic update as opposed to merely a data refresh.
So what are the implications of Penguin 2? Essentially there is nothing new from what we can see, just more of the same:-
– continued negation of automated/ spam links (good)
– increased weight on sites with good, shareable content (good)
– continued focus on user-experience, and negation of overt SEO tactics i.e. SEO for SEO sakes (bad for SEO'ers)
– More control over SERPs visibility on certain sectors i.e Porn (good)
See Matt Cutt's video explaining Penguin 2:-
http://www.mattcutts.com/blog/what-to-expect-in-seo-in-the-coming-months/
Whilst the frequency of updates is a cause for concern within the SEO world, the overall thrust, I believe, is positive for users i.e. less spam sites, less domination of page 1 of the SERPs by 1 or 2 web sites, hopefully greater control over the wildcats of the web i.e. PaydayLoans/ Porn.
What are the implications for the SEO fraternity? Good, long-term, sustainable SEO practices remain unchanged – building good quality web sites, with good sharable content, and developing diverse, natural (where possible) link equity from trusted and relevant sources. It does create challenges as natural link strategies such as this are not easy, and definately not quick-impact.
One of the big outputs here for the SEO agency world I believe is setting client expectations – SEO is not a quick-win, and this is even more true now post Penguin. Strategies rely on developing good, unique, interesting content, and developing shareable content, over time, that people/ sites will link to, naturally.
This is good news to ethical SEO'ers, bad news for the quick-win merchants, link-builders for out and out SEO purposes. Black days for back hat (good).
For more information on how we go about helping our clients optimise their web sites please visit us at www.regroup-media.co.uk
The growth of Google Analytics 'not provided' keyword traffic percentages has become the bane of digital marketers across the globe. How do you now measure SEO performance when sometimes over 50% of your organic web traffic is undisclosed.
It's a question that crops up regularly in Client meetings. Alongside the question – is this percentage likely to increase in the future? And if so, one day, will all details of the actual keywords driving organic traffic to our web sites be a complete mystery to all bar Google themselves?
Google launched encrypted search back in 2010 and since then, more and more searches have been routed through secure search including searches on Google properties beyond www.google.com i.e. international domains, Firefox 14 users, Safari in iOS6, and the latest being the next version of Chrome (25).
What does this mean for digital marketers and brands and anyone who has a website? Put plainly, data insights. We have lost the ability to draw insights at keyword level from organic traffic, and as such it is impossible now to identify trends, and ROI at a keyword level, from Google Analytics.
There are ways to still see this data though.
Tactics to Reclaim Data Insights
Google Webmaster Tools
One way to get the data back is via Google Webmaster Tools. The key thrust here is that the search term is no longer in the referrer, but Google still stores the search terms in the query log. This data is available to you in GWT, where you can access the top 2,000 searches over the last 90 days.
Bing
You can still see organic keyword data on Bing.
PPC
Keyword data insights can still of course be gleaned from PPC activity, though clearly not organic data.
Going Forward
It's a fair assumption that we are edging closer to 100% secure search, at some point in the future. With that in mind, how do we plan for the future?
In part we must look to track this data from other sources, Google Webmaster Tools for instance, there are other analytics tools (at a cost).
In the absence of detailed keyword performance metrics, we must look at the wider picture for SEO attribution – emphasis is on detailed benchmarking, tracking general uplift in terms of organic traffic volumes over time, and resultant revenue from organic traffic or other 'trackable' conversion data.
Contact Scott Muir at [email protected]
digital marketing agency – www.regroup-media.co.uk
Alibaba, the biggest e-commerce group in China has acquired an 18% stake in Weibo, one of China's leading social media channels, akin to Twitter, this month.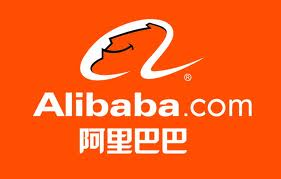 Reports suggest that Alibaba also has the rights to extend this stake in the future to a 30% overall stake in Weibo.
The move, which cost Alibaba £378 Million, firmly puts the Web giant in the social space in China, alongside with it's already well established presence in the e-commerce sector.
China is the largest online market in the World, with over half a billion netizens. This figure will increase, with some reports suggesting a doubling in a matter of years.
Why has the deal been done?
This is a mutually beneficial deal.
Alibaba will without doubt benefit from the traffic potential from Weibo, to it's owned sites such as Taobao, the Ebay of China.
The deal will help generate additional advertising revenue for Weibo. The firms believe that the deal will be worth an estimated $380 million in advertising and commercial revenues within a 3-year period.
The move puts Social at the heart of Alibaba's growth plans, highlighting clearly the importance put on Social Media channels in China (like the West) for commercial uplift.
Jack Ma, the charismatic Chairman of Alibaba stated "We believe that this strategic alliance helps to create a stronger Weibo. It affirms our view of the vitality and importance of social media in unleashing value in e-commerce activities."
Alibaba.com connects businesses across the globe to Chinese manufacturers. Alibaba also runs online shopping sites in China and own their own online payment service Alipay.
Meanwhile, social media sites such as Weibo have seen huge growth in China in recent years.
Charles Chao, chairman SINA, (Weibo's parent company) stated "Weibo and Alibaba's e-commerce platforms are natural partners, together we provide a unique proposition not only to existing online merchants, but also to individuals or businesses, who wish to offer products and services on social networking platform to take advantage of the traffic shift toward social and mobile internet."
Interesting times ahead for Alibaba, as they continue their march on digital dominance in the East.
More information: http://www.reuters.com/article/2013/04/29/net-us-sinaweibo-alibaba-stake-idUSBRE93S0DA20130429