We are pleased to announce that Regroup have been selected to work with Wolf (https://www.wolf1834.com/), the international market leader in watch winding and watch storage pieces, in support of their expansion plans in China. Wolf has been in operation since 1834, and has offices in the UK, Los Angeles and Hong Kong.
Regroup will be establishing a dedicated e-commerce Chinese web site, an official WeChat presence and a Baike profile as well as a WeChat e-commerce mini program, as part of an overarching plan to build awareness and sales in China.
For more information contact Scott Muir at [email protected]
For retailers in the West promoting their products to China, the emergence of Double 12 (12th of December) is becoming more and more a key event that needs to be factored into the marketing mix.
What is Double 12?
Double 12 is a sales day cut from the same cloth as Singles Day in China (11th November) or Black Friday in the West.
Double 12 grew out of Singles Day, which is very much the dominant sales date in China, but important for advertisers perhaps with lower budgets than the mainstream brands who dominate Singles Day. Double 12 gives smaller brands a chance to get cut through in terms of advertising visibility.
Double 12 was initially launched by Alibaba to promote Taobao, which features mid-sized retailers typically. It was originally launched as a means of addressing negative perceptions around the prominence of fake product sales.
It's getting bigger
Double 12 is on the ascendancy – over a million brands, catering for over 110 million buyers last year – it's not Singles Day, but it is becoming more and more important.
Think offline and online
Double 12 is also known for offering integration of on and offline, with promotions placed on flyers and outdoor advertising, as well as via digital channels. Alibaba powers the event, meaning that consumers can rapidly pay on their mobiles and enjoy heavy price discounts.
What does this mean for Western Brands?
Double 12 favours mid-sized brands, so you don't need to be a Pepsi or a Nike to gain traction during 12/12.
Some brands also tie 12/12 with 11/11, as a second wave of promotions, all part of a centralised strategy, that leads up to Chinese New Year which falls on 25th January 2020.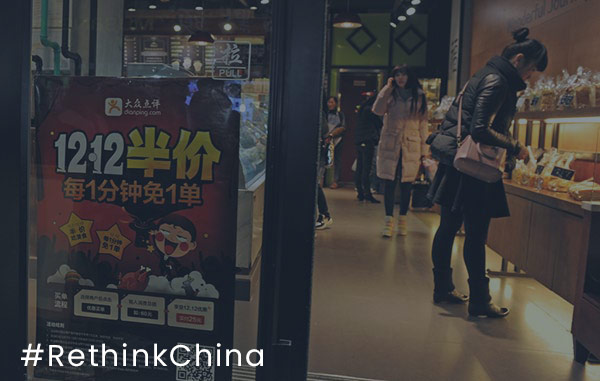 Double Twelve now covers merchants across all the continents, not just Asia, with c 100,000 overseas merchants using Alipay to offer exclusive online discounts for big date.
Planning Ahead
As with any digital marketing push, it needs to be planned. Think integration, using multiple channels for maximum traction, tying in activity with a Chinese web site, WeChat and Weibo, as well as Taobao.
Activity should be mobile-first, given that the vast majority of web use in China is via mobile. So all tactics need to be clearly executed on the hand set.
The run up to Double 12 is upon us.
Contact Regroup China for your Chinese digital marketing requirements – What we do transforms businesses.
We are happy to announce that Regroup China will be the official sponsors and speakers at the upcoming London & Partners event next week on how London can improve its welcome and offering for Chinese travellers to start the journey to becoming China-ready today.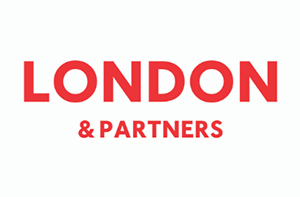 Formed by experienced digital marketeers and technicians, Regroup China is a specialist digital marketing agency committed to helping Western brands define and action strategy for growth in China – the World's largest online marketplace. We provide a full digital service offering for China spanning market sizing, branding, social media (WeChat, Weibo), content, China web development and market-place strategy.
The event running order:
8:30am Welcome Breakfast
9:00am Opening remarks and company presentations
10:00am Structured networking session
11:00am Close
As anyone who has visited China recently will know, WeChat is enormous, with over 1- billion users, it is the largest App in the Country.
WeChat is best described as an 'eco-system' rather than as traditional social media or a 'WhatsApp of China', as the BBC recently described it. Describing WeChat as an eco-system captures the fact that it is all things in daily life in China.
It is Tencent's (WeChat's owners) vision for Chinese nationals to use WeChat throughout their day; using it for calls, messaging, playing games, paying bills, buying products, hiring taxis and posting their social media.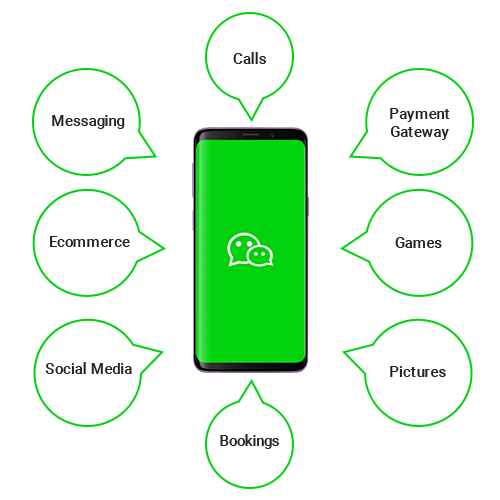 Key WeChat Functionality
What are Mini Programs?
Mini Programs are best described as 'apps within an app'. WeChat is an app and a mini program is an app within the WeChat eco-system. These apps sit on Tencent's server, not on the users' mobile phone, as such they are typically fast to access.
For brands looking to enter the China market, mini programs can provide additional functionality to their WeChat account, to add shopping functionality for instance, to sell directly via a shop front, or to add booking engine functionality, to take bookings directly. The whole process can be done within the WeChat eco-system, using WeChat Pay as the payment gateway. The end-user never has to leave WeChat.
As such, Mini Programs can help brands monetise their WeChat account.
For UK brands wishing to test the waters in China, WeChat is the ideal vehicle, serving as a base to build brand awareness, and as a route to establishing sales.
Building a shopfront on WeChat
Using a mini program, brands can build a shop within WeChat at relatively low cost. The process typically involves taking a product data feed of product SKUs and marrying this up with design templates for the shop front. The whole process can take as little as 4- weeks to build significantly less than setting up a Shopify or Magento e-commerce channel.
Building up an audience on WeChat
Using the WeChat advertising platform, brands can target users based on age, gender, education, location and importantly on search behaviour, meaning brands can build up a targeted audience over time.
The other main key channel to building up an audience is via Key Opinion Leaders (KOLs) who are effectively influencers and hold huge sway in China.
It has never been easier to set up a WeChat verified account
It is now easier than ever to set up an official Service account on WeChat for overseas brands. The days of requiring a Chinese business licence to register a verified account are long gone. UK brands can use their UK business licence and the whole process takes 2-3 weeks to process, faster than ever. Ownership resides with the brand, not a third party.
All of this makes for exciting times post Brexit. China accounts for a fifth of the world's internet users, and 40% of worldwide e-commerce. Regroup China has been working with Tencent to produce some of the best known mini programs in the UK, including the WeChat shop for the Best of British event in Shanghai this year, where we onboarded over 30 UK brands selling product at the event via WeChat, using WeChat pay as the payment gateway.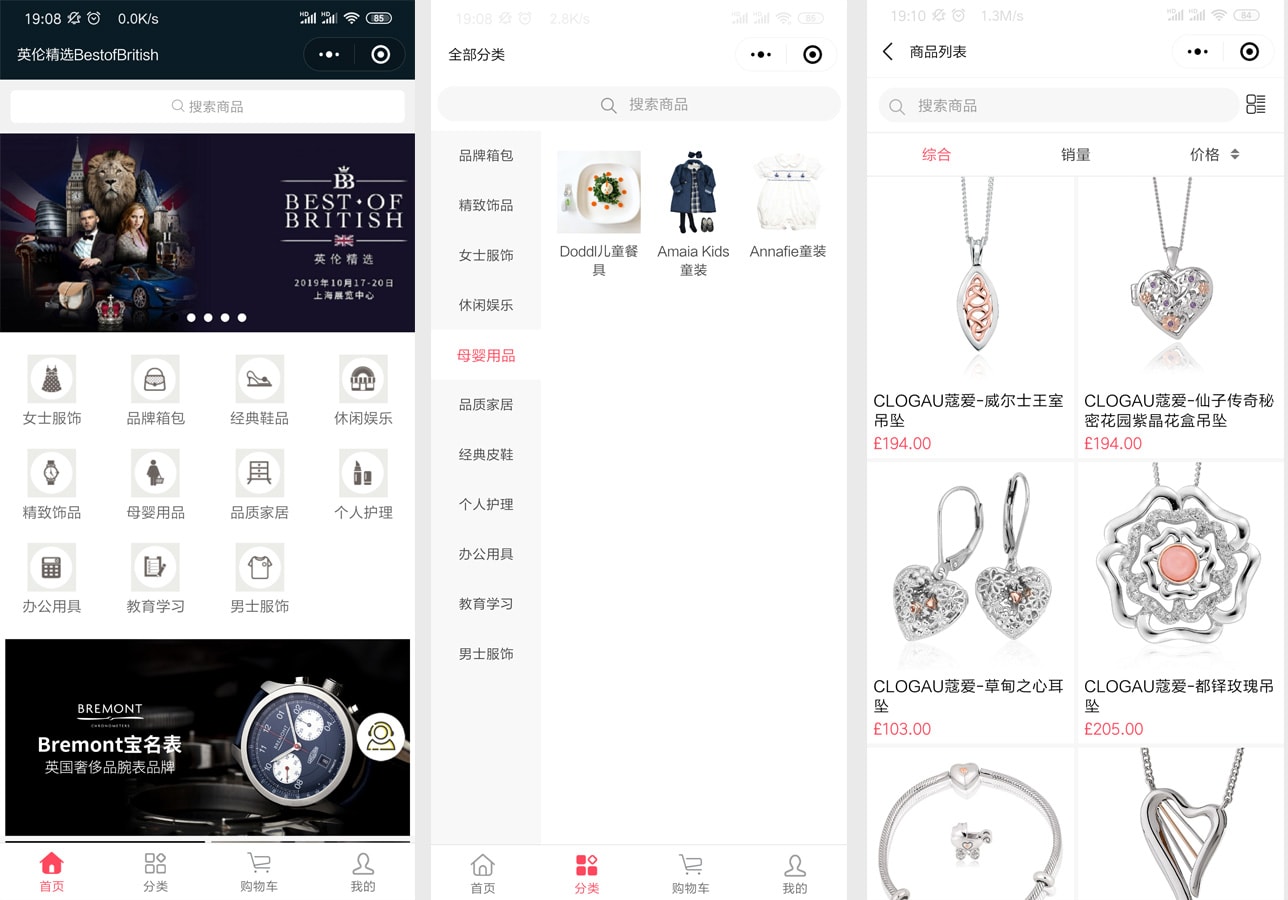 The Best of British WeChat mini program
Regroup have also been at the forefront in producing mini programs as booking engines, producing the UK's first property booking engine for Downing Property, the student-property business, who are targeting Chinese students in the UK, via WeChat.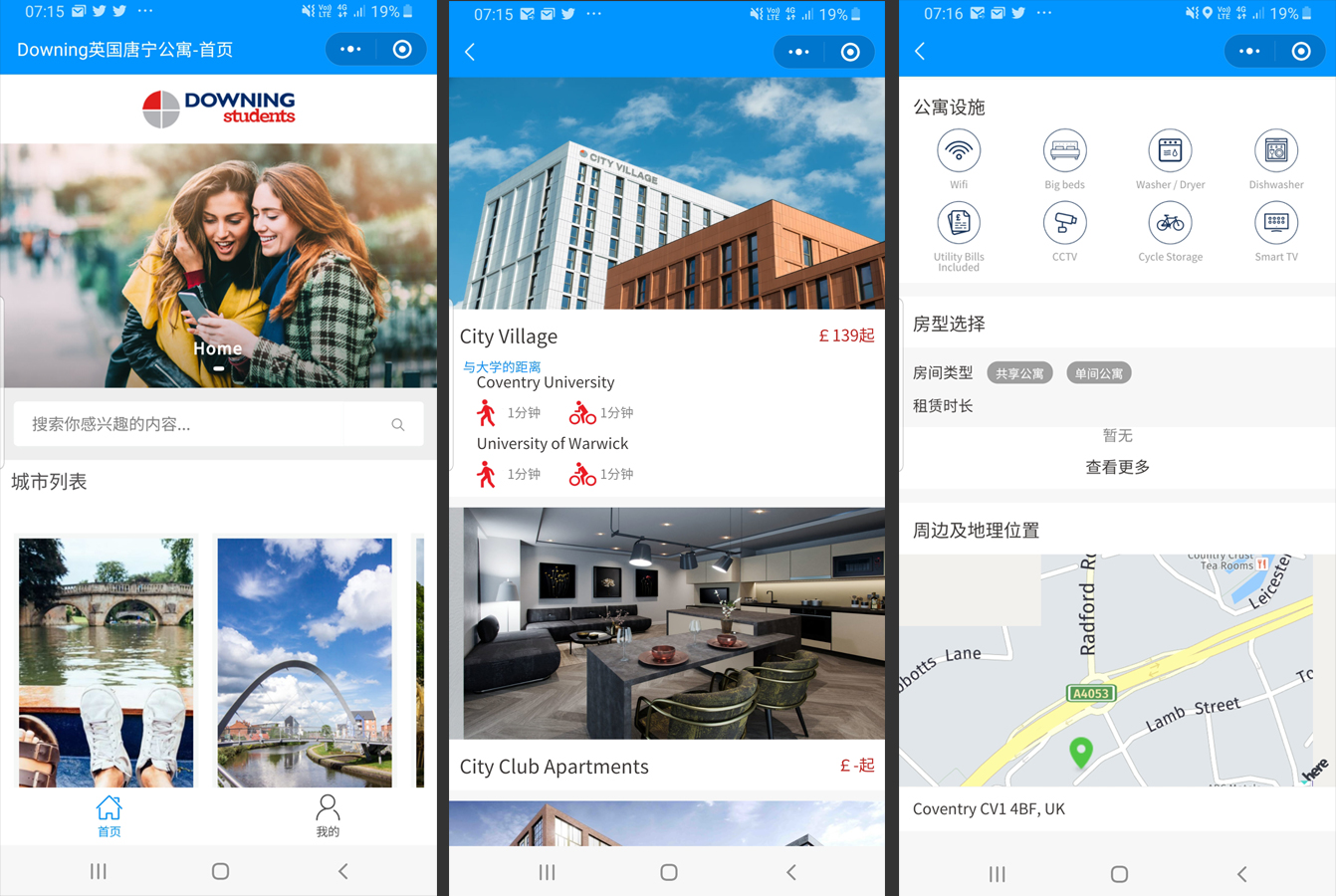 Student Property Booking Engine on WeChat
Why should UK brands be excited about this?
We believe that UK brands wishing to test the market in China should be excited about this for many reasons, namely:
WeChat is getting bigger all the time, with well over 1 billion users and counting
Establishing an official WeChat account has never been easier for foreign businesses, and the process is fast. You own the account not a third party
Brands can build up brand awareness via WeChat ads, building up a highly targeted follower-base
Brands can set up a shop front easily, quickly and relatively cheaply on WeChat providing a direct route into this ever-growing market
Brands can take payments using WeChat Pay, with each transaction costing only around 2% per transaction in commission and the acquirer's fee
All of this adds up to providing a unique opportunity for UK brands wishing to test the market in China. As a proof of concept, no other channels provide the ability to build awareness and sales, at low cost.
As such, we are of the view that WeChat is the priority channel for brands getting established in China, as a phase 1. Once the concept is proved, then we advise moving into key e-commerce channels such as Tmall and JD, who collectively own c 70% market share of b2c e-commerce in mainland China. Getting active on these channels is not a small consideration and requires investment. But building awareness and sales initially is far safer on WeChat as an initial undertaking.
For more information on reaching the World's largest market please contact us. We'd love to hear from you.
What we do transforms businesses.
We are pleased to announce that the new Regroup China web site is launched at https://www.regroup-china.com/. Regroup China provides dedicated digital marketing services for Western brands wishing to enter the World's largest market- China.
The new Regroup China site boasts a tailored news service called Rebrief, whereby you can select topics to be kept informed of all the latest news on China digital topics, spanning WeChat, Weibo, JD, Tmall and Baidu.
We are proud to announce that Regroup has been selected as the official digital partner for Best of British 2019; the largest exhibition of premium British brands and services in China.
This deluxe showcase features the finest in British consumables including food, drink, fashion, design and culture for an audience of trade, press, VIPs and high-end consumers from across China. Staged over four days in the stunning Shanghai Exhibition Centre, this spectacular multi-focused event is organised by Media 10 in partnership with the British Consulate General Shanghai, the Department for International Trade and the GREAT campaign.
Regroup will be supporting this exciting and ground-breaking event across all key China digital platforms including the management of a JD store and the management of the official Best of British 2019 WeChat store.
Scott Muir, founder of Regroup stated "This is an exciting opportunity for Regroup to be involved in the largest all-British trade event in China. Best of British is the perfect platform for British Brands and services to promote themselves to the World's largest market. We look forward to being a part of the Best of British story"
Nancy Baughen, best of British Events Director stated "Best of British is delighted to announce a partnership with Regroup Media & Regroup China to manage the official Best of British WeChat store. Online purchasing is so important to Chinese consumers who look to seek simple purchasing solutions. This partnership will enable participants at best of British to on-board products to the store and sell cross boarder to Chinese customers"
For more information on Best of British, please visit – https://www.thebestofbritishshow.com/
Join us to find out the optimum channel mix for global commerce and hear from a whole host of retailers and experts on how they are taking their businesses to the next level.
Wednesday 8th May 2019
The Club at the Ivy, 9 West St, London, WC2H 9NE
6pm till 8pm
Overview
Join us for an invite-only evening at the world-renowned Ivy club for drinks, canapes and a networking dinner in the private club. Mingle with fellow brands, retailers and experts to pick up tips and tricks on how to scale your business through global expansion.
We'll be putting on an interactive retailer and expert panel to explore how businesses have successfully implemented multichannel strategies globally.
Hear from a host of retailers including Lucy Dix, Head of Ecommerce at Olivia Von Halle, Amy Thom, European Marketing Director at GAP, Richie Jones, Consultant at Stance as they share advice, experiences and strategies on how they've achieved success in new markets, particularly in an ever-evolving and complex economic climate.
No pitches, no powerpoints – just a chance to share stories and hear from a whole bunch of other retailers and brands. If you want advice, want to validate your experiences or you're struggling to know where to start, then this is an event not to be missed!
Topics include
Optimizing your international buying experience to scale
The role of ecommerce and marketplaces and how they are evolving
Finding the winning channel formula for key markets
De-risking global expansion plans
Agenda
6 – 7 pm : Arrival – drinks and nibbles
7 – 8 pm : Merchants and experts panel – Hear, interrogate and discuss
8 pm – Late : Mix and mingle with further food and drink from the Ivy
Meet the Panel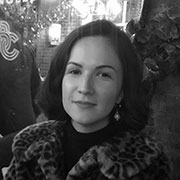 Lucy Dix
Head of Ecommerce at Olivia Von Halle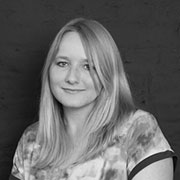 Amy Thom
European Marketing Director at GAP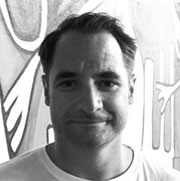 Richie Jones
MD at Vvast
Learn how to engage with the biggest ecommerce marketplace. This half day workshop will focus on the steps your business needs to take to sell products direct to Chinese consumers.
Who should attend:
This workshop has been put together to show companies how they can engage with cross-border ecommerce to get their consumer goods directly from the UK into the hands of Chinese customers. The session will include valuable information about the biggest ecommerce market in the world and key sites and online platforms available and how social and digital media play an important part in ecommerce.
The workshop will cover:
The steps a business will need to undertake to sell products direct to Chinese consumers. A series of presentations will be delivered by the China-Britain Business Council (CBBC), Avenue51, ReGroup Media, East Midlands Chamber, Digital Growth Programme and Department Of International Trade (DIT).
This workshop will explore how companies can engage with cross-border e-commerce to get their consumer goods directly from the UK into the hands of Chinese customers. It will include an introduction to the biggest e-commerce market in the world and explain how the key platforms work and also how digital marketing can drive sales.
Workshop Outcome:
This workshop will explain in detail the steps a business needs to take to sell products direct to Chinese consumers. Participants will leave with a good understanding of what is required to take their interest forward in this marketplace.
Workshop Schedule:
| | |
| --- | --- |
| 9.15am | Registration |
| 9.30am | Opening Remarks Laura Howard, Head of International Trade, East Midlands Chamber (Derbyshire, Nottinghamshire, Leicestershire) |
| 9.40am | Selling on a Budget David Gregory, China Business Adviser, China-Britain Business Council |
| 9.50am | Overview of the China ecommerce Economy Purchasing behaviour Jack Porteous, Assistant Director of Retail and the Creative Industries for CBBC |
| 10.20am | Break |
| 10.40am | Selling to China via an ecommerce Platform Byron Constable, CMO, Avenue51 |
| 11.20am | Social and Digital Media Scott Muir, MD, ReGroup Media |
| | |
| --- | --- |
| midday | Financial Support & Knowledge available from the Digital Growth Programme Jon Egley, Digital Growth Programme Manager |
| 12.15pm | Developing Business Overseas Support Clare Booth, Department for International Trade |
| 12.30pm | Closing Remarks Laura Howard, Head of International Trade, East Midlands Chamber (Derbyshire, Nottinghamshire, Leicestershire) |
| 12.35pm | Buffet lunch & Networking |
Event Eligibility:
In order to attend this fully funded event your organisation must have registered and have been verified as eligible to receive support through the Digital Growth Programme. The process of registration is quick and easy and you only need to go through this process once. If you have not registered yet, you can do so via the following link; http://www.ebusinessclub.biz/register.
Please Note:
Delegates from organisations registered to the D2N2 Digital Growth Programme are only able to book a place on events located within Derbyshire and Nottinghamshire.
We can only accommodate two delegates per organisation on this workshop.
This event is being hosted in partnership with: