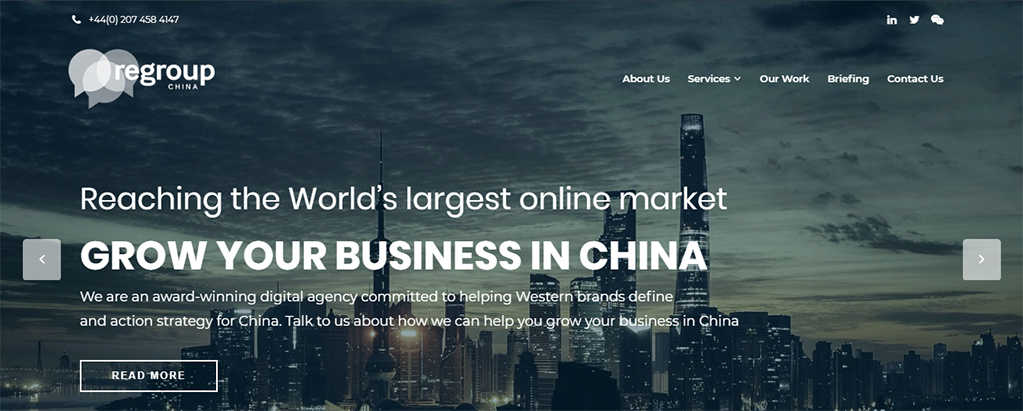 New Regroup China web site launched
We are pleased to announce that the new Regroup China web site is launched at https://www.regroup-china.com/. Regroup China provides dedicated digital marketing services for Western brands wishing to enter the World's largest market- China.
The new Regroup China site boasts a tailored news service called Rebrief, whereby you can select topics to be kept informed of all the latest news on China digital topics, spanning WeChat, Weibo, JD, Tmall and Baidu.