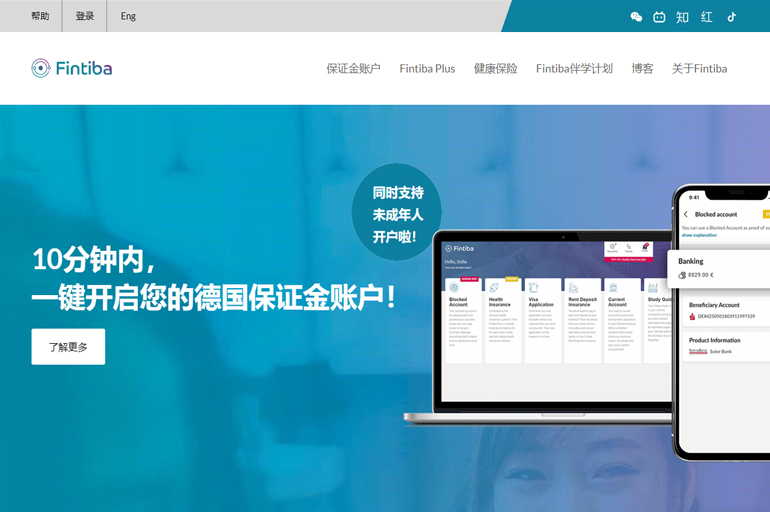 Regroup China launches Fintiba in China
Fintiba is the leading finance and insurance platform for international students and employees moving to Germany. Founded in 2016 and based in the heart of Frankfurt in Germany, Fintiba offer digital solutions with a personal touch for people looking to work or study in Germany from overseas.
Fintiba has partnered with Regroup China to oversee the design and build of a dedicated Chinese web presence at https://www.fintiba.com.cn/ and social media marketing on Little Red and Douyin.