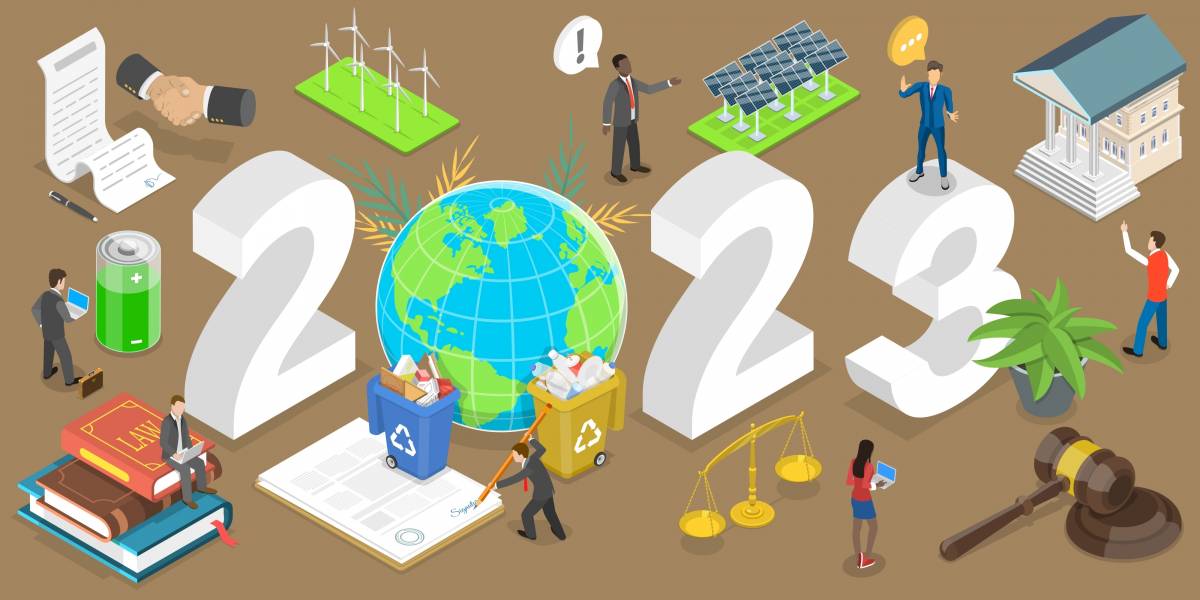 Top 5 China E-Commerce Trends to Watch In 2023
China, the world's largest e-commerce market in sales, belonged to the innovators, the passionate and the adventurous in 2022, and their consumption behavior offers a roadmap for the year ahead.
Roughly 1 billion local consumers shopped on e-commerce channels across China in 2022, racking up 45.3% of all retail sales online, research firm Insider Intelligence found.
Among the key categories, outdoor sports and pet care in China grew beyond niche communities, while virtual influencers and the metaverse showed potential to transform online retail.
The growing purchasing power of Generation Z consumers underpinned growth in all these areas, powering the rise of categories such as collectible toys to non-alcoholic beverages.
The fast pace of change in China means staying abreast of trends is crucial for any brand and retailer to excel in the country's e-commerce market.
We drew on insights from Alibaba Group's ecosystem and consulted e-commerce experts and entrepreneurs to identify the top five emerging e-commerce trends that could gain traction in 2023.
#5: The Great Outdoors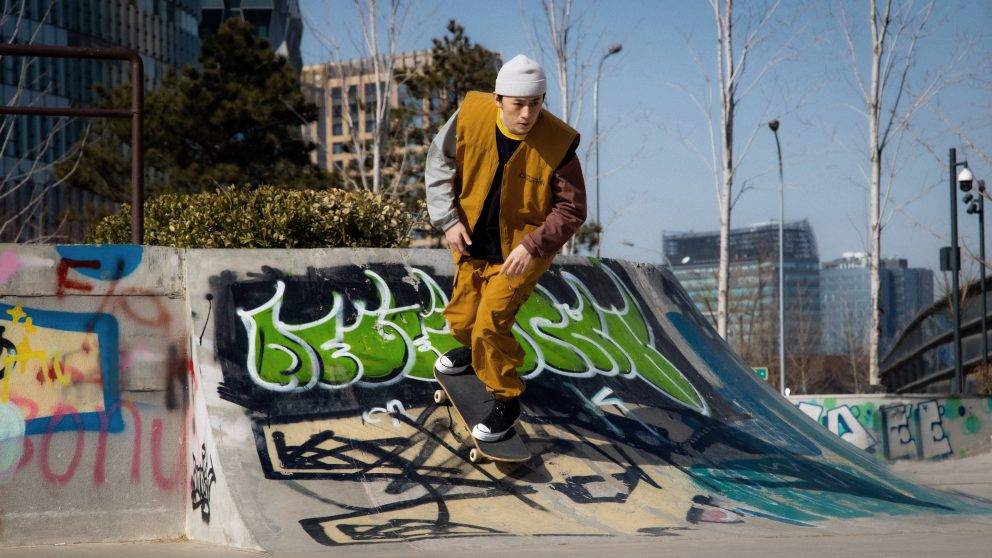 Skateboarding influencer Elon Shi riding high this year as sports craze hits China. Photo credit: Elon Shi
Chinese outdoors enthusiasts took to the ski slopes en masse and went camping in droves through 2022.
Travel restrictions and the Winter Olympics in Beijing drove young consumers outdoors, feeding a winter sports boom.
Sales of winter sports equipment rose 300% on Alibaba's e-commerce marketplace Tmall between Jan. 31 and Feb. 4, including a 180% jump in skiing gear. Outdoor gear and camping sales on Tmall doubled in March compared with the same time last year.
"Most consumers are in [it] for the experience and for pleasure, rather than regarding it as a competitive professional sport," said Wang Xiaoyuan, an industry representative of the outdoor sports category at Tmall.
Flying discs take to the air over China
Activities that build social connections are trending. Flying disc players in China grew to around 500,000 in 2021 from a mere 100 in 2008.
During the last mid-year shopping festival in June known as 6.18, over a dozen international brands, including American board brands Carver and Santa Cruz, said they would enter China with the help of Tmall Global, Alibaba's cross-border e-commerce platform.
In the year ahead, we expect brands to double down on the China market and digitize to serve outdoor enthusiasts.
#4: Fur Babies Get All The Love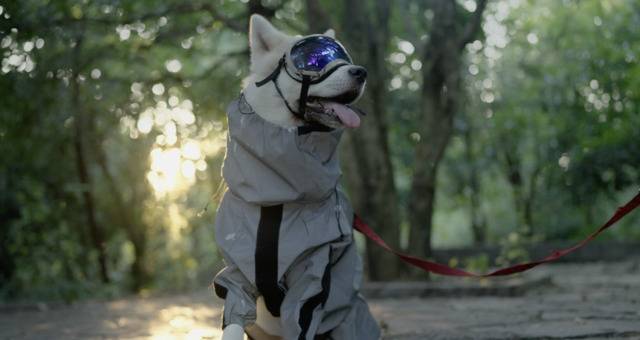 Chinese consumers are taking their fur babies on outdoor adventures. Photo credit: Alibaba Group
Pet ownership is changing in China as consumers treat their furry companions more like small children, right down to specially made clothing and tech devices.
Pet food brands on Tmall recorded a three-digit growth year-on-year in their gross merchandising value (GMV), during the first checkout period of the 11.11 Global Shopping Festival, also known as Double 11, in November.
"The younger generation of Chinese pet owners view pets as their children," said Xiao Zhiyong, an industry representative of the pet category at Alibaba's online marketplace Taobao.
Younger consumers in China are also investing in digital gadgets such as intelligent pet bowls that track pets' eating habits and companion robots that keep pets company when their owners are away.
Pet brands Instinct grows on Tmall Global
And of course, Chinese consumers are feeding their fur babies only the best. Missouri-based pet food brand Instinct is riding this wave and has doubled its business in China over the last three years.
In the year ahead, we expect more brands to offer services and products to feed pet owners' hunger for knowledge, following in the tracks of French pet food specialist Royal Canin, which offers consumers virtual one-on-one consultations with animal experts.
#3: Metaverse, Give Me More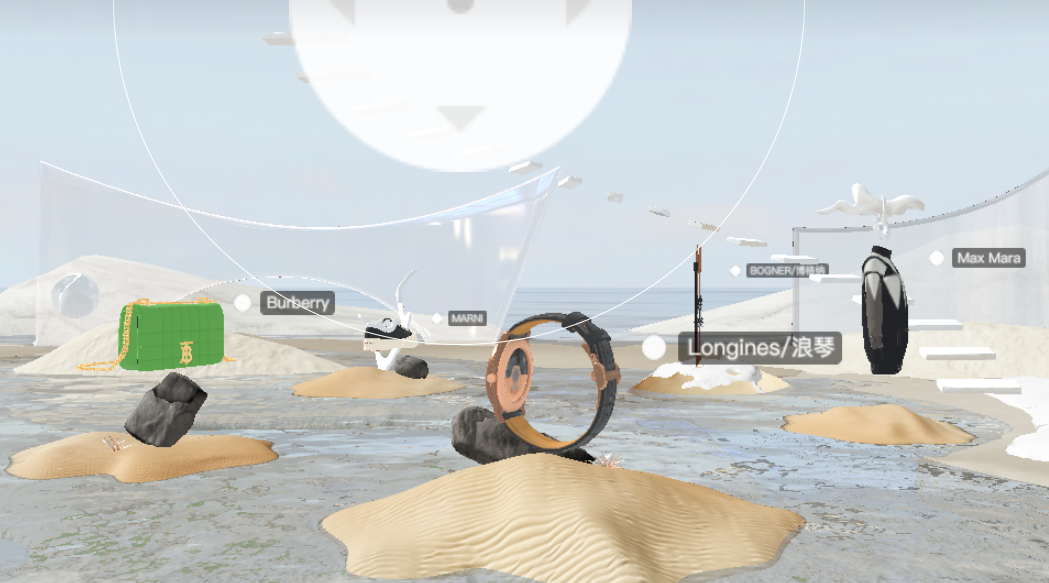 Consumers can browse 3D luxury goods on Tmall Luxury Pavilion. Photo credit: Alibaba Group
The metaverse expanded in 2022, and fashion companies explored its potential from digital collectibles to virtual try-on services.
Alibaba's ecosystem allows consumers to explore brands through game-like experiences, browse digital showrooms in personalized avatars, try on clothing, and shop collectible tokens.
"The digital world can provide consumers with the same, or even better, shopping experiences and luxury-brand identities than in the real world," said Janet Wang, head of Alibaba's luxury division.
DAMO Academy launches an XR-powered marketplace on Alibaba's Tmall and Taobao
Digital collectibles emerged in 2022 as a must-have technology for brands to build a community of followers in the metaverse and real life.
Since late 2021, nearly two dozen luxury brands have released 37 digital collections on Alibaba's Tmall Luxury Pavilion, and thousands of consumers have purchased them.
In the year ahead, we expect more retailers than ever to leverage this arsenal of digital tools to engage consumers and develop products, like British luxury brand Burberry, which created a private digital salon for coat shopping on Tmall Luxury Pavilion.
By 2026, a quarter of consumers will spend at least one hour a day in the metaverse for work, shopping, education, social or entertainment, according to Gartner's prediction.
#2: Gen Z Shoppers, a Must-Win Battle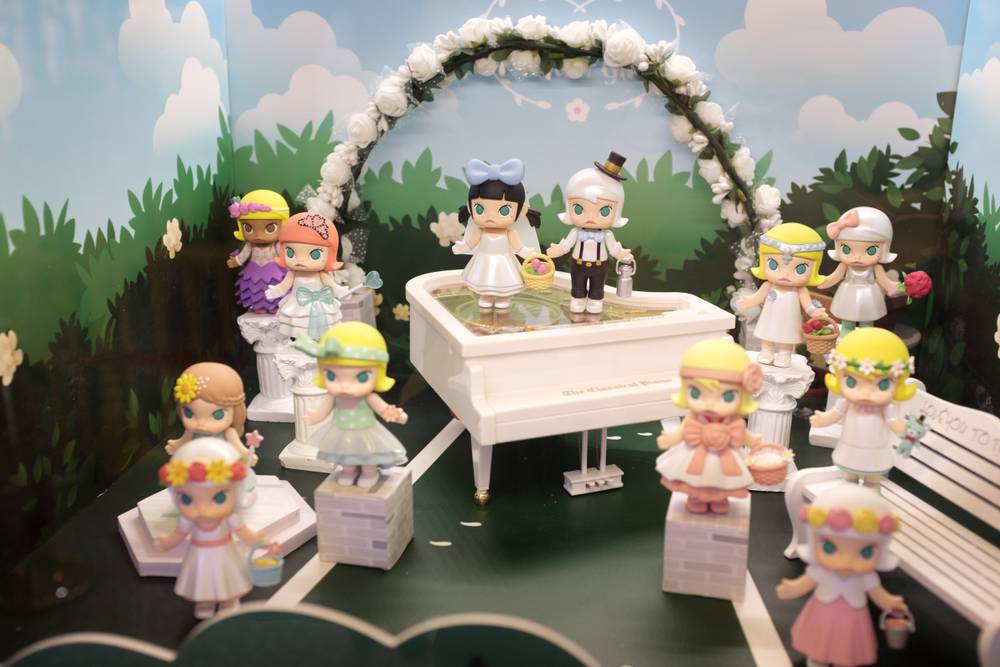 Gen Z adore collectible toys in China and other niche categories. Photo credit: Shutterstock
Generation Z shoppers, born between 1996 and 2010, account for around 15% of China's population as of 2021, but have an oversized influence on consumption trends.
As one of the fastest-growing consumer cohorts on China's e-commerce platforms, zoomers accounted for close to two-thirds of consumers on Tmall Global in 2022 and over 17% on Tmall Luxury Pavilion.
Their spending power is on the rise. In 2022, the total number of luxury gifts purchased by consumers born after 1995 surpassed those born after 1985 for the first time on Tmall Luxury Pavilion.
They are also more willing to pay for experiences and have a greater desire to stand out from the crowd, transforming what were once considered niche categories into mainstream juggernauts, such as skateboarding and non-alcoholic drinks.
"The emerging Gen Z cohort values individuality higher, and they spend more on enjoying themselves," said Tmall Global's General Manager Lynn Dong.
Close to two-thirds of consumers on Tmall Global belong to Gen Z
Retailers are tapping Alibaba's product development arm Tmall Innovation Center to accelerate product roll-out for Gen Zers who want to "buy products on the go."
Gen Zers are also driving the rage behind collectible toys in China. They gather to show off the latest hauls and swap tips on trends, even attracting prominent investors such as the venture capital firm Sequoia China.
#1: Virtual Influencers, Here to Stay
Brands are tapping virtual influencers as digital ambassadors. Photo credit: Alibaba Group
In 2022, AI-powered digital creations gained celebrity status as they strutted down virtual catwalks, were projected onto the stages of dance competitions and held livestream sessions.
Chinese brands tapped these virtual idols to build their profiles and amass followers among the country's digitally-native consumers.
Virtual influencers will become more commonplace in the year ahead, according to market research firm Forrester. It predicts that a fifth of B2C brands in China will use digital idols to improve consumers' shopping experiences in 2023.
"You might have a bunch of virtual idols, a sporty one, a serious one, a fashionable one and an artsy one to try and appeal to different target audiences," said Mark Tanner, founder of Shanghai-based agency China Skinny.
They've taken over customer service on e-commerce platforms. In February, Alibaba launched a digital influencer named Dong Dong to assist consumers during the Beijing Winter Olympics.
Alibaba's virtual influencer Dong Dong debuts at the Olympic Games
Tech advances have increased engagement by allowing virtual influencers to appear in livestreams alongside real people.
Alibaba's male virtual idol Noah appeared in a brand livestream by American fashion house Tommy Hilfiger in September, nearly quadrupling the brand's daily gross merchandise value compared with an average day.
Content sourced from https://www.alizila.com/