Twitter moving towards a shopping model
Recent months have seen Twitter moving closer to making its platform a shopping destination, which given the success of similar models for We Chat recently, makes a lot of sense, and will undoubtedly unlock huge monetisation potential for the Social giant.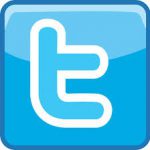 Twitter announced last month that its testing 2 new ways to help users find items on the web to surf and possibly purchase;
Product Pages – 

Firstly, new Twitter Product 

pages

 

will include product descriptions, prices,

and the 

option to purchase

certain

 products. 

The new pages will organise related tweets about brands and products on dedicated pages. Pro

duct pag

es will show other users' tweets about that product, together with prices, and, sometimes, a buy button. 

For instance, t

he publishing company Penguin Random House, on their Twitter profile, you could redirect to a product page for Andy Weir's novel 

The Martian

. You could then read what other people are tweeting about the book, and decide if you wanted to buy it, which you could do directly from the product page. Retailers can choose if they want to sell on the service or link out to an alternate page.

Collections – Secondly, Twitter 

is rolling out what it's calling Collections — a way for brands and celebrities to curate products and recommend them to followers. Demi Lovato, and Nike are a few examples of the 41 partners that have already curated collections.This feature is more about browsing, while the product pages are about shopping.
These developments are hot on the heals of Twitter adding a 'buy' button last year, on some promoted tweets. The implementation of product and collection pages would seems to be part of an effort to get users to think of Twitter as a shopping destination.
For more information, check this link, on Twitters blog – https://blog.twitter.com/2015/testing-new-ways-to-make-it-easier-to-discover-products-and-places 
Watch this space.